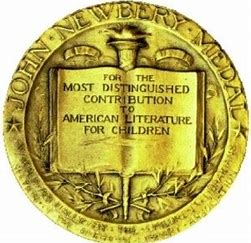 When selecting literature for young adults, I look to the annual Newbery Award Winner and Newbery Honor selections for guidance.  The medal is awarded for "distinguished contribution to American literature," defined as text, in a book for children.
The following criteria are used to judge the entries every year:
Interpretation of the theme or concept
Presentation of information including accuracy, clarity, and organization
Development of a plot
Delineation of characters
Delineation of a setting
Appropriateness of style.    
To be eligible for this prestigious award, the author must be a United States citizen or resident.
There are some very well-written contenders this year, and the ones I will review in this post were strong in each of the criteria.  I truly enjoyed reading them, and some I could not put down until I finished them!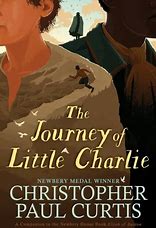 Many of you are already familiar with Christopher Paul Curtis's work.  He is the author of The Watsons Go to Birmingham  and Bud, Not Buddy.  He received the Newbery Honor for the first book, and the Newbery Medal for the second. He received the Coretta Scott King award for both.
When I started reading The Journey of Little Charlie, however, I wondered how I would ever get my students to stay interested in this book.  Curtis's strong use of dialect, from the pre-Civil war South, was difficult to grasp.  I found myself struggling to understand the  dialogue and  action.  However, after that first few pages,  I became so absorbed in the evolving plot, historical context, and vivid characters that I hardly noticed the dialectical differences.  I could not put the book down until I finished it!  I realized that Curtis wants the reader to be immersed in the culture and attitudes of this time – and deliberately crafted his dialogue for authenticity.  In fact, in this "Author's Note" he writes about the meticulous research that went into the creation of this historical fiction.
The themes of equity and justice presented in The Journey of Little Charlie resonate in contemporary times as well.   That is, the individual is responsible for her/his own moral and ethical behavior, despite popular thinking, fear of chastisement or ridicule, age, or personal circumstances.  Charlie, a poor sharecropper's son, "comes of age" in this well-written book.
If students are reading about the Civil War, they should be reading this book too.  For, it will enlighten them to the contexts and belief systems that led to the division of the North and the South.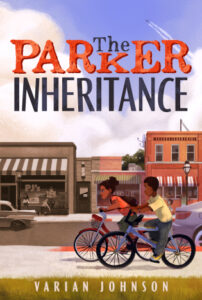 This book involves the reader from the "get-go."  Twelve-year-old Candice, the main character, has to spend a "horrible summer" at her grandmother's house in South Carolina.  She learns that her grandmother Abigail, who died two years before, tried to solve a mystery that had puzzled the community of Lambert since 1997.  In doing so, she suffered ridicule, disgrace, and loss of her job.
When Candice discovers the original letter sent to her grandmother about the hidden treasure, she begins talking to people in the neighborhood. Soon, she immersed in her own quest to find it and her grandmother's true identity.
Lots of history is immersed throughout these chapters, as the reader is presented with flashbacks to previous decades in Lambert, South Carolina's personal history of civil rights reform.  What a fabulous book to integrate with discussions about known and unknown heroes of their times, who took the chance to make a difference in their world and changed our lives forever.  Once again, personal responsibility, active involvement against prejudice, and "coming of age" are strong themes.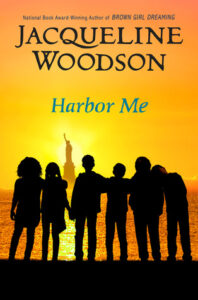 Jacqueline Woodson is such a wonderful storyteller, and her books provide the reader entry into other ways of being and knowing.  She won the Newbery Award for her text, Brown Girl Dreaming. Harbor Me is masterfully written with empathy and insights into the daily lives of those who have been marginalized for a variety of reason.  It also depicts a teacher who knows how to motivate, engage, and sustain the interests of her students, by carving out a space for collaboration and conversation on a daily basis.  This safe haven, or "harbor," allows the fifth graders in this novel to negotiate the circumstances of their lives.
Their conversations helps students and their teachers to appreciate the day-to-day issues that some students face: that is, being identified as "disabled," the death of a parent, addressing anti -immigration sentiments, and coping with the authority figures in the systems we call school and society.  This is Woodson's first book for young adults, and it serves as a culturally responsive and authentic model of teaching and learning.
Can't wait to find out who the winner will be!  I would love to hear your thoughts about these books and authors.
Continued Happy Reading!
Joanne