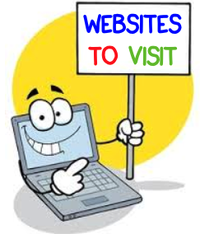 \
It is with great pride that I post the work of an exemplary student, Jamie Ruppert, who will be graduating from the Master of Science in Teaching Literacy Program at Touro College in June of 2021.  For her course assignment, Jaime extensively reviewed writing websites that would be appropriate for students at varying grade levels. Her keen insights should guide you to integrate writing technology into your literacy instruction.  I am honored that Jaime agreed to share her work on my blog, and so delighted that my student became my teacher!
Introduction
Along with reading, teachers need to teach students how to write in a variety of ways. He or she needs to teach students how to write narratives, poems, nonfiction, summaries and how to answer questions. In classrooms teachers are expected to incorporate technology across all academics. When it comes to teaching writing to students in grades five through twelve,
teachers can use the app Prezi and the websites Storybird and Book Creator. The app and websites provide students with a unique way to show their writing skills and be creative. When
finding websites and apps to use for students, teachers need to take into consideration bias and stance, reliability, accuracy and how a website synthesizes its information. Resources such as
Prezi, Storybird and Book Creator help students increase their writing skills and have the components to be reliable sources for teachers and students to use.
Prezi
Students in grades five through twelve can use Prezi to present a slide show or a video presentation. To access Prezi students and teachers need an email and password. Once logged
in on the left-hand side the options are videos, designs, presentations and library. Students can create video presentations where he or she can record themselves and present their slides at the same time. These slides can be animated, colorful, pictures and other videos can be added
to slides as well. Prezi is compatible with live meeting apps such as Zoom, Webex, and Google Meet. Students or teachers can present their Prezi videos or presentations live for the entire class.
According to the Prezi website, Prezis can be used for a flipped classroom, communication, explaining material and test preparation. Prezi can be a valuable tool to students from fifth
grade to twelfth grade as well. Students may get anxious when they have to write a story, talk about a nonfiction topic or write about what they read in a story itself. Prezi provides teachers
and students to write about the same content, however in a more engaging way. For example, if students are assigned to write a book report or a written response to questions, the teacher could create their own Prezi talking about the assignment to model. The teacher could have
pictures, a rubric, example work, quotes and highlights all while talking about the content on video. While students are completing their work, they can go back and video the teacher's Prezi for information as well as a guide on how to make a Prezi. Students would be able to use pictures, write quotes from the book, animated slides, or different colored font to write about
the book or answer questions. The teacher could give students the opportunity to present it or take a video of themselves presenting the sides. Instead of writing about a nonfiction topic
using paper and pencil, students can use Prezi to present the same information but using pictures, video, colors, and animations.
Prezi is a valuable writing tool because it allows students to use the same information, they would on a regular pencil to paper writing activity and present that same information in a creative way. The video aspect of Prezi allows students who may not be strong writers to present their knowledge by making a video recording. When students feel they have choices on how to present their writing they are more engaged in what they are writing and how he or she is presenting the writing.
Prezi allows students make different choices in his or her presenting style, create videos and write in a way that engages the writer and the audience. This idea of choice makes Prezi a culturally relevant website. Students can choose slides or images he or she can relate to, can use audio option, has a choice on which presentation platform to use for a live presentation and allows students to work in cooperative groups. The variety of choice gives students the freedom to choose images or slides he or she can relate to.
When students work in groups, they learn to work with students who may come from different cultural backgrounds. Working on a project using Prezi allows all students in the group to edit the work. This gives students opportunities to practice their
communication skills and learn about their peer's perspectives on a project. As a result of a Prezi group project students can learn how to work with peers who may have different opinions
or come from different cultural backgrounds.
The Prezi website was founded by Péter Halácsy, Peter Arvai and Adam Somali-Fischer in Budapest Hungary. On the Prezi website, its bias lies under the "Why Prezi" tab
under "The science." Under the "The science" tab it shows a study on Prezi verses PowerPoint. Based on this study it shows that Prezi is more engaging, organized, persuasive and effective
than PowerPoint. The founders and company are trying to get businesses and schools to use their product and pay for it, over using PowerPoint. The company is showing bias towards its
own product by advertising that it is better than PowerPoint.
This website is a commercial website. Prezi is a .com website and if a business or educator wants to us a variety of Prezi
tools, it needs to paid every month. The basic package is free, the educator plus Is three dollars a month, and for and EDU Team they would need to contact Prezi directly for a price. With the basic package you are limited to what you can do on Prezi however, if a teacher or school buys the three-dollar package you get access to all of the Prezi tools. The website is advertising that Prezi is a great tool and wants people to pay for their product.
On the website there are no broken links, typos or altered images. Prezi has information that makes sense, provides videos
and names of websites that use Prezi and resources. When reading the information on the Prezi website the language is clear and the writing is short, to the point and explained in steps. I clicked on "Education" and using clear language and images the website was able to tell the reader how to use Prezi in the classroom. Under the "Why Prezi" tab it says "Customers" and when clicking on it, the readers see a page with different company reviews and experiences using Prezi. Companies such as Staples, Cisco, Sharp, IBM etc. made comments saying Prezi
allows customers to connect to the audience, helps practice what you preach, and its advanced technology has helped companies work better as a team and to sell to customers. Many of the reviews highlight Prezi's ability to engage customers, clients and students, provide great images
and effects. On the bottom of "The science" and "Conversational presenting" tabs, both have references listed. The references are in APA format and the links to each of those references
work.
Other websites such as Common Sense Education and G2 talk about how Prezi is a great source to use. The website Common Sense Education shows reviews where teachers rate Prezi with three to five stars because students are able to write on slides and Prezi's ability to allow students to change the theme, add pictures or videos to their presentation. According to the G2 website, Prezi allows people to use graphics, zoom in, zoom out and interactive slides. Over two-thousand people on G2 gave Prezi a five-star rating and forty-seven gave the website one star. Prezi was able to synthesize its information in the forms of videos, reviews, data and images. The website has different main tabs such as "Products," "Business," "Education," "Why Prezi," "Discover," "Pricing," "Log in" and "Get Started." The information under each of these tabs is clear and makes it easy for the reader to find information. Even though Prezi is a
commercial website, it is a reliable source because the information is accurate, provides references for its data, is organized and multiple sources verify Prezi for its ability to engage an audience.
Storybird
On this website teachers and students can read stories as well as create their own stories using images that have already been created. Storybird books are organized by a variety of categories, recent books, format and by age. Anyone can click and read on these stories. To create a story the
student or teacher would go to the top of the page, click write and click on a hashtag to find an image. Once an image is clicked on, he or she would press "Use this Art" and click to create a
poem, picture book or longform book. He or she can type in the text box next to the image to get started. Storybird is a valuable website because of the wide variety of images the website
provides. Students and teachers can use story bird for writing narratives, poems, fairytales, making an inference, prediction etc. Teachers could use the images and have students make
predictions on what will happen in a book based on an image from Storybird. He or she can use the pictures to practice inferencing with students. The students could talk about what they think is happening based on the picture and it could lead to an inferencing lesson in a text being read in class. When writing poetry, teachers could allow the students to search for an image on Storybird and create a poem on that image. Storybird allows for people to drag words to a picture, and this makes a poem come to life. Based on the skills being done in an ELA class,
teachers can assign students to use Storybird to write their narratives or fairytales and present their stories. The teacher can model how to use the Storybird website and a story he or she may have written. From there the students can take time to search for their images, write their stories, present them and even publish the story for others to read online. Teachers can allow the class to make a story or add to one he or she has created already by adding a collaborator.
Students can write stories or poems in cooperative groups, present and publish their stories. The images on Storybird inspires creativity which then encourages students to write, and these images make the website culturally relevant. When students are able to have choice, it allows
him or her to take ownership of their work. Teachers can use this to their advantage and make writing more engaging and meaningful to the students. Additionally, because Storybird provides a wide range of images, students are able to find images he or she can relate to. Students can
find images that relate to their families, experiences, places they have been or want to go, a character's age or gender. Students can search the hashtags for images that relate to them and
use the images in their stories. When students find images of characters that relate to them or images that relate back to them it makes the student's writing and the assignments culturally relevant.
The creator of Storybird is Mark Ury and the idea of this website came from when he created a picture book with his son. Ury has a background in designing for digital agencies. His
bias or perspective is of a digital designer and as a parent. Ury created Storybird thinking it would mainly be used by families however, it turns out that many teachers and students use
Storybird (Owen, 2013). Storybird is a commercial website because in order to use it, educators and families need to pay a monthly or yearly subscription. For an individual monthly plan, the cost is eight dollars and ninety-nine cents, individual yearly plan four dollars and ninety-nine cents, school plan is fifty percent off, and a district plan is customizable. When evaluating the Storybird website, I found it to be reliable and accurate. On Storybird there are no broken links, typos and images do not appear to be altered. The information on the website makes sense, the author includes links to other resources, also the website is a .com website.
On the website there are tabs such as "Home," "Challenge," "Read," "Write," "Educators" and "Parents." Each
of these tabs provides information on the books, writing lessons, and background information about Storybird for educators and parents. Under the "Educator" tab on the bottom Storybird includes links to resources, images, a case study, studio educator information, Youtube channel information, testimonials and Tweets about the website. These are all resources from the Storybird website and attached at the bottom is links to the website's blog and Twitter account.
The Storybird website wants people to buy their product and use it for reading books and creating their own books with images from the website.
According to Common Sense Media and Education World, Storybird is an accurate source to use. On Common Sense Media the review states the same information in which that Storybird allows students to be creative in
writing their own stories and it costs money to use the website. The website Education World states similarly that users can create interactive stories that he or she can publish and highlights the importance of the pictures. Because these websites confirm the information on the
Storybird website, it can be concluded that Storybird's information is reliable. Storybird has synthesized information on its website as well. The tabs are organized, the site provides
multiple medias such as pictures, a case study, videos and links to lessons, images and other resources.
Overall Storybird is selling a product that allows teachers and students to be creative with their lessons and use images that relate to him or her to tell a story.
Book Creator
Similar to Storybird, this website allows teachers and students to create their own stories. Students and teacher can log in using their Google accounts, Microsoft account, QR code or
through Clever. Students can join their teacher's library by typing in the library code. The teacher can create a template book for students, and they are able to copy the template and
make the book his or her own. If students want to create their own book, they press the yellow plus button at the top, choose their template and can start working on it.
Unlike Storybird, students are able to upload their own pictures to books they create using Book Creator. He or
she can also change the colors of the book, draw, add audio, shapes etc. The library page allows students to see other students work and read the books that have been created. Using Book Creator students are able to create and edit a book as a group as well.
Book Creator is aculturally relevant website for a couple of reasons. One reason is the import or camera feature
of the website. During projects students can choose their own images or upload images that he or she can relate to. For example, if the student is using Book Creator as a journal, he or she can upload pictures of his or her family, favorite activities or hobbies etc. This allows the student to share about their culture and activities or items that have meaning to them. Teachers can view these stories and learn more about a student's culture, family life and hobbies they take part in. The teacher could use Book Creator for other projects such as non-fiction, fairytales, narratives, or book reports. Pictures the students find can also be used for these types of projects and with the audio button, students can record themselves talking if they have trouble writing.
When students are allowed to import or upload their own pictures, it allows them to choose characters that reflect their culture, age, gender and choose pictures of places they have been in their writing. Another feature is the ability for a teacher to create a book for the class to work on as a group. The teacher could also create a book that each student in the class can edit
to share about his or her family, culture or hobbies. The students would be able to upload pictures and write about their family, culture or themselves taking part in any hobbies. When
students are able to share and learn about each-others culture by looking at personal pictures and the words it creates a classroom community.
Students can also use Book Creator in small collaborative groups. Working in groups teaches students how to communicate and work as a team with a variety of students who may come from different cultural backgrounds. This leads
to students gaining experience on how to effectively share work as a group and be open to learning new ideas from peers. Through this book using Book Creator students can learn about
each other and this promotes acceptance and awareness of other cultures or families that are reflected in the classroom.
Book Creator was made by Dan Amos and Ally Kennen and the inspiration came from them as parents. They wanted to create books that was geared towards their child's interests to
encourage him to want to read. Then Amos and Kennen created an app where families can create books together and publish these books. Amos's wife Kennen is a children's author.
When creating the app, they created it from a parent and children's authors point of view. Book Creator is a commercial website. Teachers, students and parents can create a free account however, in order to make multiple libraries or more than forty books teachers or schools districts would have to pay to use Book Creator. For teachers the price is ten dollars a month and for schools and districts they would need to contact Book Creator for a quote.
The website limits what parents, teachers and schools can do on Book Creator in order to get them to buy a
monthly subscription. There are multiple components to Book Creator to support that it is a reliable website to use. While evaluating the website I noticed there were no typos, no broken
links and the images do not appear to be altered. On Book Creator I noticed this website is partnered with Google for Education and approved other websites such as Common Sense
Education and American Association of School Libraries. This website also lists that it has won awards from Teach & Learn, Bett and The Edtech Awards.
On the Common Sense Education website it rates Book Creator five out of five stars. This website claims that Book Creator allows students to create and share their own work (Bindel, 2018). It continues to say that Book Creator is easy to use, promotes critical thinking, brainstorming, planning and making creative decisions. On Clever Library it rates Book Creator five out of five stars for similar reasons. This
website claims Book Creator is open-ended and that students can use as an interactive tool that students can combine pictures, audio, video and text to create books. These websites support that Book Creator is a reliable source for students to use to create books. Also, Common Sense Education and Clever Library both provide the same information as the Book Creator website, which tells the reader the information on Book Creator is accurate.
The Book Creator website has its information organized as well. On the top of the website it has tabs such as "Features,"
"Pricing," "Resources," "Schools & Districts" and "Create an Account." Book Creator uses pictures, text and videos to explain how the website works. The information is easy to access
and provides clear directions on how to use the website. Overall, Book Creator is student and family centered and has been confirmed to be a reliable source.
Conclusion
When it comes to teaching writing, teachers need to use resources that are reliable and culturally relevant. Websites such as Prezi, Storybird and Book Creator are culturally relevant
websites and are reliable sources to use with students. Prezi and Book Creator allow students to choose and upload backgrounds, slides, images and write text alongside the presentation or
book. Students can choose or upload images of characters that represent their gender, culture or age, of places they have been or images that represent experiences they have had. With
Storybird students can search images that relate reflect themselves as well. Prezi, Storybird and
Book Creator also allow students to work in cooperative groups and this teaches students how to communicate, learn new ideas and work with students with different cultural backgrounds. Each website is a commercial website and they are approved by multiple websites, accurate information, organized and a clear stance. These websites help teachers make writing engaging,
culturally relevant and gives students ownership of their work.