Last week, I was able to watch one of my all time favorite Turner Classic Movies featuring Spencer Tracy, entitled Inherit the Wind.  Produced in 1960, the film is a fictionalized account of the 1925 Scopes "Monkey" Trial, which resulted in John T. Scopes' conviction for teaching Charles Darwin's theory of evolution to a high school science class, contrary to a Tennessee state law.  The movie was intended to criticize the then current state of McCarthyism and to defend intellectual freedom.  Lawrence, the author stated, "we used the teaching of evolution as a parable, a metaphor for any kind of mind control… It's not about science versus religion.  It's about the right to think."
You can watch the trailer of Inherit the Wind :
https://www.imdb.com/video/vi138065945/
This movie is worth watching again, as there are some controversial policies regarding book selection in the nation right now.  I was immediately reminded me of a situation in Florida that was brought to my attention.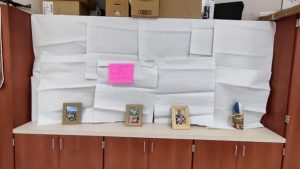 This month teachers in Manatee County, Florida, were asked to cover their libraries with sheets of paper (see above), until all of their books were properly vetted to meet a new Florida law (HB 1467) that places restrictions upon what books can be displayed in their classrooms.  Educators who display unvetted books are now subject to felony charges.  Books are to be covered (as in the photo above) stored, and paused until their review is completed.
Consequently, for the last three weeks, all Manatee County students have no access to their classroom libraries until the review is complete.  Thanks to dear colleagues and teachers, I was given access to the letter sent to Manatee parents/caregivers, the link from Destiny for "approved books," criteria used to evaluate books, and some inside information about the review process.  I've been told that families and parent groups have been enlisted to help review and sort  comprehensive classroom libraries – some contain more than 1,000 books.
It's a tedious process that might prove useless in the long run, as teachers and school administrators have been involved in discussions about appropriate, grade level literature for a very long time.  They've done a great job!  However, Manatee teachers, assistant reviewers, and media specialists are NOW required to enter each book's title and author using a specific link provided by Follett (Follett Destiny Circulation System), that lists all "district approved" texts.  I understand that a significant number of books have already been put aside for further review by a "media specialist," as their titles did not appear in the database.  The list appears insufficient.
Teachers are saddened by the removal of some of their favorite children's books.  They wonder if they can still have Scholastic Book Fairs at the school, as some of Scholastic's trade books did not appear on the Destiny site.  It takes a long time to build up a classroom library, so they are discouraged and disheartened.  Some want to retire, others contemplate just throwing out everything.  It's not easy to be a teacher in Florida right now.
So, I decided to use the Destiny link myself, and found that some of my favorites books and authors were not listed either!  This surprised me greatly, as I have successfully used these books for literacy lessons with students in the past.  I perceive nothing offensive in any of them.
I later read and was told by colleagues that the current Destiny system is being updated continually, and more books are added daily that have been approved by "certified media specialists."  So, it is "in process" which is a good thing.  However, that doesn't rip the paper off the book shelves or unpack the cartons of "unacceptable" books."
So, what is a concerned parent or teacher to do if the Destiny vetting system (or a similar one) arrives at their child's school?  First, if an unusual number of books are now banned in your school, I recommend that you become knowledgeable about the Destiny vetting database, and the criteria used to designate a book as "approved."  As an educator, I know that not all books are appropriate for all students.  What you select to place in your students' hands to read is a critical decision for every teacher to make – and teachers are super conscientious about what they choose!  Next, look at Follett's Destiny criteria for approval. Are the criteria sensible? Has anything been left out?  Are the books you buy to read aloud with your child on the Follett link?  Why or why not?  What do you think? Third, always consider the developmentally appropriate nature, representation, theme, and content of any book first.  Is your child too young?  Too impressionable or vulnerable?  Not able to understand the concepts/themes presented?  Would the book make a lasting impression?  In what way? Teachers know their students well, but parents know them better.  My mantra as a teacher has always been to read everything first.  Nothing went into my classroom library that I didn't read beforehand for offensiveness.
I sincerely believe that our teachers and librarians have done a superlative job of selecting appropriate books for their students/your children, and their classroom libraries.  I know that at the University level teachers' coursework includes the analysis and evaluation of appropriate children's literature on the undergraduate and graduate level.  So, why we are  "second-guessing" teachers and teacher-educators on such a large scale right now?  Is it a lack of trust in their professional judgment, a desire for more involvement in the school curriculum, or a fear of hidden agendas making their way into their children's classrooms?  What has generated the need to adopt a standardized book selection process? What can parents and teachers do if inequities arise during a book selection process?  How can they protect children's rights to read?
Here are some resources to assist you:
International Literacy Association
I am a member of this organization, and signed this petition.
https://www.literacyworldwide.org/get-involved/childrens-rights-to-read
National Council of Teachers of English
I am also a member of this organization and have contributed to their Intellectual Database that provides rationales for books that are or might be challenged in the future.  Here are some of their resources:
https://ncte.org/report-censorship-incident/
https://ncte.org/resources/ncte-intellectual-freedom-center/
Below is my own rationale that appears on the NCTE Intellectual Freedom Base.
https://ncte.org/blog/rationale/the-last-cuentista/
NCTE Letters to School Boards
https://ncac.org/news/ellen-hopkins-hernando-florida-school-district-libraries
Against Book Bans – Toolkit
https://uniteagainstbookbans.org/toolkit/
Current articles about the Manatee book vetting  can be found at the links below:
https://abcnews.go.com/Politics/florida-schools-directed-cover-remove-classroom-books-vetted/story?id=96884323
https://www.snopes.com/news/2023/02/01/felony-charges-unapproved-books/
Media Specialists Explain the Initiative
I look forward to hearing your opinions about the legislation passed in Florida, and its implications for you.  Perhaps you might look up a book you have recommended to other teachers or parents?  Would it make the new Follett cut?  If not, what needs to be done?
Continuing to protect children's rights to read, think, and learn!
Joanne
PS Future book authors must also review the criteria before Florida will adopt their book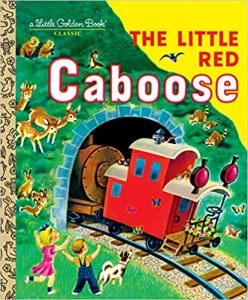 Didn't  make the cut!