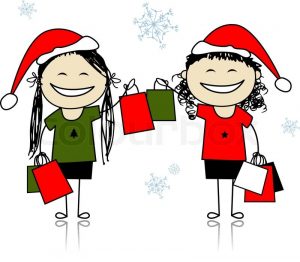 Today's blog is a bit different from anything I've ever written before, for my purpose is to convince you to reconsider the ways holiday "boutiques" or sales are organized in your child's school.  It's time to think of alternative ways children can have gifts to give their parents, without spending any money.
For those of you who might be unfamiliar with what I'm talking about in this post, schools often host holiday stores that permit children (K-8) to buy presents for their families.  Oftentimes, some of the proceeds from the sales will go directly to the school or the PTA.  Prices of gifts usually start at fifty cents.  In this post,  I examine the financial benefits and emotional repercussions of this yearly event upon children and families who don't have funds to spare.
For the record, I'm not against gift-giving.  I'm no Grinch.  I am, however, vehemently opposed to cruel practices that result in child shaming.  Unfortunately, holiday "boutiques" can sadden children during an already stressful time of year (they're being extra good for Santa).  In addition, inflation has hit every family in America, most severely for those with limited funds.  It is these families' children who are at the greatest risk of traumatization due to lack of money for the "boutique."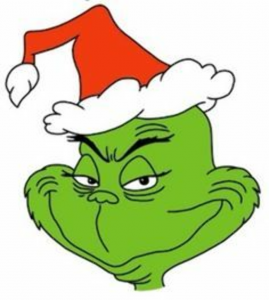 To give you some concrete examples, it's now 10 days to Christmas and many schools are hosting these "boutiques."  I've had my own experiences as a parent and teacher with these events.  Some schools only send down the children to the sale if they have the money, others sit forlornly at their desks completing their work.  When their peers return to the classroom with their glittering junk gifts, they must watch passively. It could be a scene out of a "Scrooge" movie.
Over the past week, however, I have heard several stories from family members and teachers about children without the money to purchase gifts, hysterically crying because they can't purchase anything at the sale.
How was that handled?  In some situations it was a case of "tough love," and children who have no idea about inflation or economic depression felt the brunt.  This is inexcusable.  At another fair today, one of my graduate students who was given a "heads up" from a parent that they had no money to give him for the boutique, gave her student the money to purchase something. She had already purchased shampoo and other necessities for this student. The guidance counselor at her school did likewise for other children.
My daughter-in-law hosted the "boutique" at her school yesterday.  She literally became Mrs. Santa as she generously gave extra money to those who did not have it.  I love and admire her for her kind and loving heart, but this boutique was an insidious situation that made this necessary.  She lives in an affluent area.  Now, let's consider this scenario in a high poverty area.
Okay – I hear you blaming the parents as you read this.  "Can't they spare fifty cents?" "Why do they do this when they have expensive iPhones." But, this is not where the blame belongs.  It's the system that we call "school" and its organization of fund raising events that must be analyzed.
Here's what I propose:
Put aside funds so every child can receive one small gift to give to their parents.
Better yet, why not make a gift in homeroom or art class?  I still have the handprint and Christmas ornament my sons gave me nearly 45 years ago. No little fifty-cent trinket can ever replace these precious gifts made themselves.
Readers, I welcome your comments and suggestions so next Christmas will not be as disheartening for school children.  Let's strategize to create a better plan.  I promise to share my ideas with my family, and you can do likewise with yours.
Merry Christmas and Happy Hannukah!
As always,
Joanne