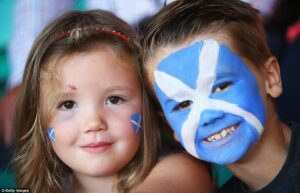 During a recent visit to Scotland, I read an interesting article entitled "Children Who Love Reading are Happier" in The Times  (September 26, 2018).  The power of literature to help students cope and develop resiliency, has long been appreciated.  However, it appears there is a new category of emotions to add to my "Reasons to Read Books" list!  According to the author, Nicola Woolcock (Educational Correspondent), a recent study conducted in Scotland by the The National Literacy Trust found that "bookworms make the happiest pf children."
To quote:
"Those with the greatest love of literacy, had the highest levels of mental well-being…Children's mental health experts said that the lure of fictional characters engaged children in stories and helped them to explore their own feelings…Literacy loving boys are particularly content."
To obtain these results survey results from 50,000 pupils aged eight to 18 found that younger children were happier than teenagers.  Pupils'  love of books and their mental well-being both fell between primary and secondary school, and continued to decline.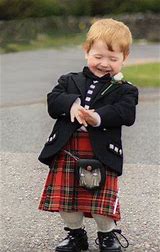 Jonathan Douglas, director of the National Literacy Trust said, "Not only does a love of reading and writing enable children to flourish in school, but we now also know it can play a vital role in supporting children to lead happy and healthy lives."
So, two questions arise as I read this – why is it that happy readers decline through the school years?  Could it be what they are asked to read?   In an upcoming post, I will discuss what books Scotland's children are reading, and how their choices are a match or a mismatch with American children's preference of texts and genres.
Some more food for thought (From Disrupting Thinking) :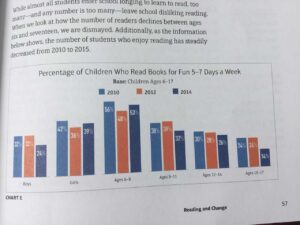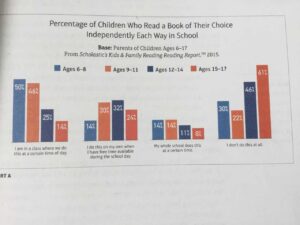 It would appear that apathy grows as students progress through the grades.  This is clearly a situation that needs immediate attention!  I welcome your thoughts.
Joanne